Michael Beohm
Cofaqui Giant-Skipper
Welcome to West Central Georgia Butterflies, a site with images of species found in this area of the state.
I took the pictures using a Canon Power Shot A 300 on close-up focus mode and a Canon Power Shot S2 IS. Eric Beohm, who is very knowledgeable of Lepidoptera, has also contributed some of his photos. All are copyrighted.
Last updated on Sept. 24, 2009.
See Georgia Moths: Black Witch, Southern Pine Sphinx, and Giant Leopard Moth.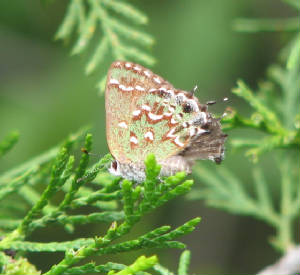 Hessel's Hairstreak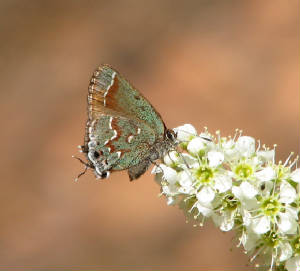 "Olive" Juniper Hairstreak
Visit the link to see butterflies from other places throughout Georgia, including Dainty Sulphur, Meadow Fritillary, Silvery Blue, White Peacock, Viola's Wood-Satyr, Dreamy Duskywing, Peck's Skipper, Dion Skipper and Cofaqui Giant-Skipper.
Photos from elsewhere in Georgia.