After discovering a Cofaqui Giant-Skipper at Mt. Arabia in Dekalb County, I checked one of the Yucca Skipper locations in Talbot County on August 6, 2007. There were two.
Cofaquis land on the sides of trees and shrubs about three feet from the ground.
I could hear a buzzing sound from several feet away as the one pictured below flew by. It appeared to be as large as a Yucca Giant-Skipper.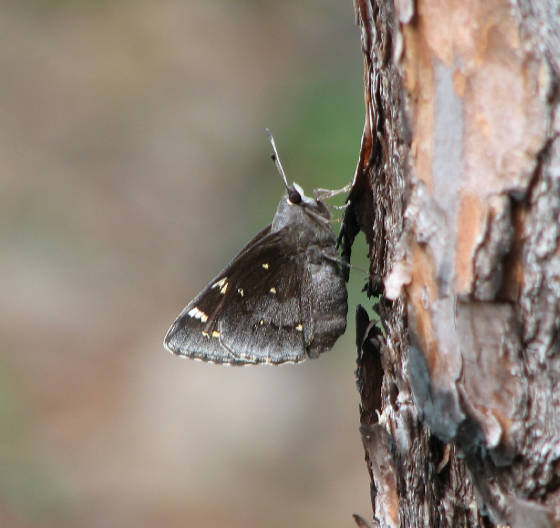 The chrysalis moved up to the top of its tent. A small dome kept it from going any higher.
I returned on July 25, 2008, and saw the skipper perched above the plant.